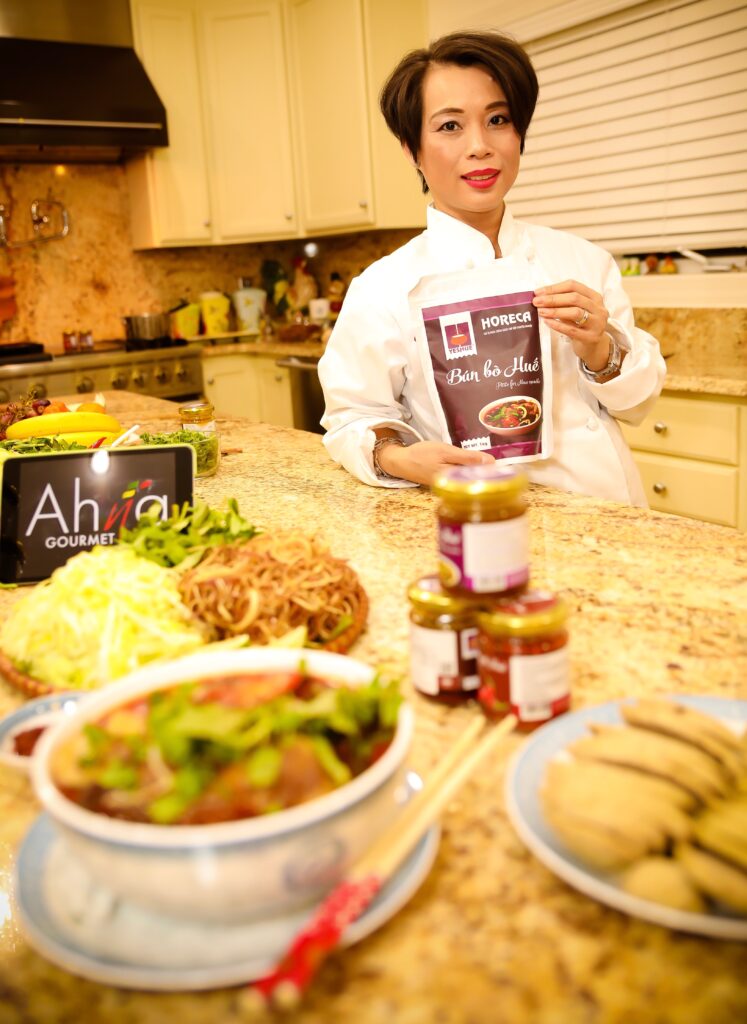 As a young girl, I spent many happy hours in the family kitchen, observing my mother and grandmother with passion and interest. I learned how to create menus, manage a kitchen and entertain with style and elegance yet with simplicity. I want each of my guests to have that same authentic and graceful "at home" environment that they would have if they were sitting at my family's dining table.
At the age of eleven, I travelled alone and arrived in the United States, and was reunited with my parents and two younger brothers. My father worked at a meat factory and my mother was a seamstress. They both worked long hours so that they could save enough money to raise three children and put us through college. Being the oldest child, I looked after my brothers and took over the kitchen. I would prepare all the family meals and clean the kitchen every day before tending to my own homework. With many years of being the family's chef, I have mastered skills in cooking and can come up with new and unique dishes to entertain our family's guests.
I prefer tastes that are simple, clean, and refined. I have always been a fussy eater and so I pay a lot attention to the various textures of food on my plate as they are very important to me. In my opinion, food should not be too heavy, sticky, or rich, and it should certainly not be fatty or oily. The flavors and textures must be balanced with freshness and lightness. More importantly, food must not only taste good, look good, but also be as healthy as possible.
What makes my cooking style unique is that each dish contains a combination of Viet, Thai, and Western influences. I like to use different kind of herbs and spices on most of my dishes to balance the taste and health factors. A simple example to illustrate my joie de vivre for this is that I used dill to reduce high blood pressure, shallots to increase circulation, and other Vietnamese herbs like Vietnamese coriander, "rau ram" to increase digestion. These ingredients complement one another and also bring about a unique taste to the food.
When I realized the success of my special dishes, I decided to start a sharing the joys that I get with creating these dishes so that you too like my guests can enjoy in the satisfaction of having had a unique meal. Thus was born my own catering business that I run from my kitchen with a unique name of Ahna gourmet, an Asian fusion cuisine! I have been successfully running this endeavor for the past 15 years and have enjoyed and increased my passion for it. I hope you enjoy it as much as I do.
With my passion and ambition in Vietnamese cuisine, especially traditional Hue Cuisine, I've partner with Yeshue to bring Hue traditional Spicy Beef Noodle (Bun Bo Hue) Soup Paste and the taste of the ancient capital city to the world.